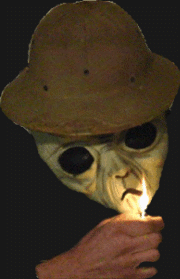 Welcome to UFO College
The Truth Is Out There!
We are a higher learning institution created by and for those who seek to expand their knowledge and understanding of UFOs, flying saucers, alien abductions, crop circles, Art Bell, Area 51, and more.
The College offers 100s of introductory and advanced courses in all UFO Sciences including UFO Engineering, alien abductions psychology, crop circle design, and Starship Captain training.
Apply Now and join over 2 million UFO College Grads who can proudly proclaim each day, ".....no fees for tuition, or room and board, and I got a real job after I graduated -that's why I got my degree at UFO College".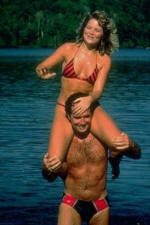 UFO College Admissions
Do you have what it takes? All classes are Free to qualified applicants -thanks to the generosity of our alumni and corporate sponsors.

We approve 99.9% of Applicants!
UFO College is sanctioned by the
International Association of UFO Colleges
Enroll Now

---
The eagerly anticipated movie "Goin' Down" is scheduled to begin production in 2008 at the UFO College B Movies Institute.

MonkeyTV's Director of the Year , R. Nerglha, will direct the anticipated masterpiece. He will also speak at the UFO College lecture series, "How to make a fortune filming UFOs". Note: Co-Directors, videographers, technicians, actors needed! MORE INFORMATION

THE UFO COLLEGE B MOVIES INSTITUTE
MOVIE SHOWCASE
Aliens Attack
They Came From Beyond Space


---
---